Andreas Schreyer is the new director for science at ESS
Opening the new year, Andreas Schreyer took over as the new Director for Science at the European Spallation Source.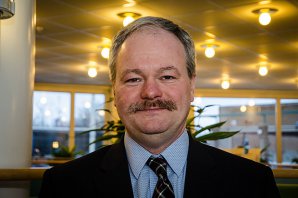 Prof. Dr. Andreas Schreyer. © ESS.
Andreas Schreyer replaced outgoing European Spallation Source (ESS) Science Director Dimitri Argyriou, whose five-year contract came to an end. Professor Dr. Schreyer moves to ESS from the Helmholtz-Zentrum Geesthacht (HZG), where he was both head of the Materials Physics division at the director level for the Institute of Materials Research, as well as the head of GEMS, the German Engineering Materials Science Centre.
Schreyer has been deeply engaged with the ESS project since 2011, having served as the head of two steering committees for the German contribution, as a German representative on the ESS Instrument Collaboration Board (ICB), and as the co-proposer of BEER, Europe's next flagship engineering diffractometer selected for the ESS instrument suite.
Schreyer now oversees the Science Directorate of ESS, which holds responsibility for the scientific infrastructure and the neutron instruments being designed and built for ESS. Schreyer will oversee five divisions at ESS, including the Data Management and Software Centre (DMSC) in Copenhagen. In addition, he will chair the ICB, an advisory board for the Neutron Scattering Systems (NSS) project made up of representatives from all NSS partner institutions.
ESS and HZG are partners of NMI3-II.