NIBB 2014 "Neutrons in Biology and Biotechnology"
Date
19. February 2014 - 21. February 2014


Location
Chadwick Amphitheatre, ILL
Description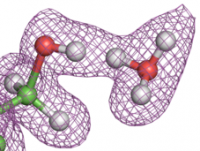 The use of neutrons in structural biology has become increasingly powerful and sophisticated in recent years. In particular, over the last decade, improvements in sources, instrumentation and sample preparation have revolutionized the scope of neutron scattering studies of biological systems. Furthermore the use of complementary techniques (such as synchrotron radiation, NMR, EM) now makes neutron scattering one of the most powerful approach in obtaining structural and dynamical information over a wide range of length scales and timescales.
This meeting will focus on highlighting recent results in fundamental biology and biotechnology. The meeting will also consider the future of the field and the implications for the type of science that can be considered as well as for the instruments required.
Abstract submission deadline : 10th January 2014
Registration deadline : 31st January 2014
Organiser
ILL
Contact
Name
Karine Sultan
E-Mail
URL
Download
Back to previous page