NMI3-II General Assembly
Date
24. September 2014 - 25. September 2014


Location
Zaragoza, Spain
Description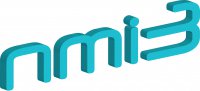 24.09.2014
The first day will be dedicated to NMI3 Internal business such as parallel WP meetings, the NaMES training activities supported by NMI3, e-learning, and Networking activity results.
25.09.2014
General Assembly
Board Meeting
Welcome drink and dinner
Note: Lunch on the 24th and 25th of September as well as the evening meal on the 25th of September will be covered by the host organisation.
Programme
For a detailed programme please refer to the link available below.
Venue
Sala De Grados
Facultad de Ciencias A Físicas San Francisco Campus,
University of Zaragoza
C/ Pedro Cerbuna 12
50009
Spain
Organiser
Emma Lythgoe and Javier Campo from

ICMA
Contact
Name
Emma Lythgoe
E-Mail
URL
Download
NMI3 General Assembly - Zaragoza 2014 - AgendaAgenda as of September 18.

Back to previous page