New funding, new project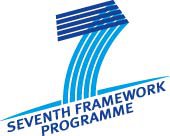 The second NMI3 project under FP7 has officially started. Following the second EU call within FP7, NMI3 was awarded 13.35 million euros to use for its Access, Dissemination, Education and Research activities between the 1st February 2012 and January 2016.
Access
In the new project, NMI3 will continue its efforts to foster the advancement of neutron and muon science. NMI3 now comprises 18 partner organisations in 12 countries, of which 8 are facilities members of the NMI3 Access Programme. As of February 1st 2012, the Access Programme is funded by the new NMI3 FP7 project.
Joint Research Activities
NMI3´s Joint Research Activities focus on areas of strategic importance, with a large potential for innovation and immediate impact on the services provided to the users. JRAs started under the first FP7 project will go on until January 2013. The collaborations starting in 2012, with new funding, will cover advanced methods and techniques for new instrumental set-ups, structural and magnetic imaging at the micro and nano-scale, advanced neutron tools for soft and biomaterials, as well as neutron detectors and muon technologies. More information about these will be posted on the website soon.
Education
Ensuring the training of new users remains one of NMI3´s main objectives. As of 2012, NMI3 will support renowned neutron and muon schools grouped under a common umbrella, the European Neutron and Muon school (ENMS). The aim of the ENMS is to facilitate the planning and scheduling of the European neutron and muon schools, and to encourage them to share resources and information. The schools are well distributed over the year and over the European regions and will provide training to students with a variety of training needs and scientific interests.
Dissemination
NMI3´s dissemination activities aim to inform both current and potential users about recent developments in European neutron and muon research. Through its website and its newsletter, Inside NMI3, NMI3 endeavors to promote the work of neutron and muon researchers across Europe.
Back to previous page