Jülich Centre for Neutron Science Laboratory Course Neutron Scattering
Next one in September 7–18, 2015

Jülich and Garching, Germany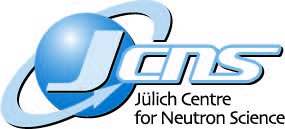 The JCNS Laboratory Course Neutron Scattering is organised annually since 1997 by Forschungszentrum Jülich.
The aim of the course is to give a realistic insight into the experimental techniques of neutron scattering and its scientific power. The laboratory course consists of one week of lectures held at Forschungszentrum Jülich followed by one week of neutron scattering experiments at the new research reactor FRM II in Garching. The lectures introduce neutron sources, as well as scattering theory and instrumentation. In addition, selected topics of condensed matter science are presented. Students also get two hours of exercise work related to the lectures every day. In the second week, 10–12 neutron scattering instruments are made available free of cost for five days. The participating students work in groups of five. Each group performs one neutron scattering experiment per day, so that each student experiences working on five different instruments.
In summary, the scientific programme of the laboratory course comprises 20 hours of lectures, 20 hours of exercises (half of the time in tutored groups), and 40 hours of experiments (including preparation and reporting). The number of students admitted is typically 50 to 60. The feedback collected from the students is consistently positive and the fact that many of the former participants are now scientists in neutron scattering-related workgroups shows that the course has a lasting success in education.
The whole course including local accommodation and meals is made available for free to the selected students. For non-German EU students the travel expenses are also reimbursed.
Website: www.neutronlab.de
Report on the 2013 school
The school's participants and organisers told us about their experience. You can get to know all about it by reading this article and/or watching the video below.