NaMES: Neutron and Muon European Schools
New name and logo
By Ross Stewart and Inês Crespo, 04/11/2013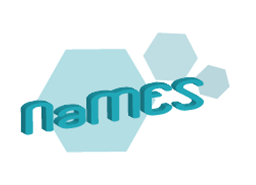 The NMI3 initiative on Education aims to attract young people to the field of neutron and muon science. By integrating and supporting a number of high-quality schools it generates a distributed training facility for neutron and muon scattering in Europe.
This initiative is now called NaMES (Neutron and Muon European Schools) and has the logo you see on the side of this page.
A successful beginning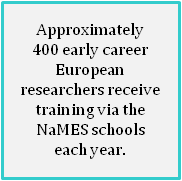 Approximately 400 early career European researchers receive training via one or more of the 14 NaMES schools each year. This training is of immense value to the Neutron and Muon science communities, providing unparalleled access to central facilities' instrumentation and expertise in a learning environment. The suite of schools supported by NMI3 complement each other in terms of the topics presented, locations and dates. This diversity makes it possible to address the disparate needs of the students – whether they require general or specialised training, either in theory or practical aspects, with or without inclusion of synchrotron radiation techniques.
NMI3 has an Advisory Committee (AC) which evaluates feedback forms, completed by students and organisers of each school in order to advise on any potential changes. During the first evaluation meeting earlier this year, it was concluded that all NaMES schools so far undertaken were rated positively.
Collaboration between schools' directors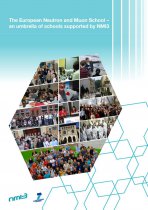 NaMES is on its way to become an entity. The schools supported are not separate events but constitute a collaborative activity. The schools' directors meet to share knowledge and experience, receive feedback from the AC, and decide on future directions. These meetings are an opportunity to present each school's programme, topics addressed, and activities, and thus the directors get new ideas on how to improve their school.
A continuous improvement
There is a healthy oversubscription for each of the schools, suggesting that the NaMES schools are in high demand, and that there is a large number of European researchers seeking training in neutron and muon techniques. This collaborative activity will continue to ensure that the European neutron and muon schools improve their output thanks to a regular exchange of information, coherent organisation, and proper publicity.
Useful links